Western Explorer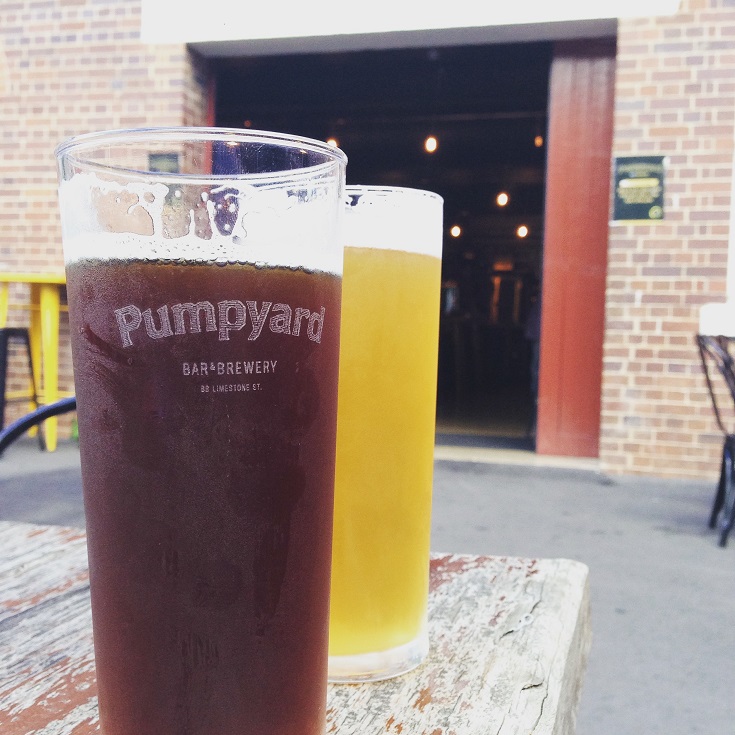 After your pick up we will start the day with a visit the funky and unique
Aether Brewing
, where we introduce you to their range of craft beers plus maybe a few guest brews that may be pouring on the day.
Leaving here, we begin the 45 minute drive to 4 Hearts Brewing at The Pumpyard. Here we will get out and stretch our legs, then have a tour of the brewery. Located within the walls of an historic building and with glistening metallic tanks you can reach out and touch, Wade Curtis (the owner) has trademarked the "stainless steel selfie", so grab a picture to share with your friends!
We will enjoy a delicious lunch here after a refreshing tasting paddle of 4 Hearts' wide range of beers, with top-quality produce to match the fine brews on tap. If the weather's nice we can grab a seat outside or sit in a private eating area within the historic walls.
A short drive back toward Brisbane sees us visiting White Lies Brewing Co in Sumner Park. One of the smaller breweries we visit today, we will have the chance to chat with owner/head brewer Lee "Smiley" McAlister and taste what he has on tap.
Finishing at Ballistic Beer Co, housed in an old WWII munitions factory, we get the VIP treatment with seats on the brewery floor as we kick back with four final tasters. Alternatively we may visit Slipstream or Helios, just depending on the day!
Once the tour has come to a close we will drop you off at one of our partner pubs in Brisbane where you can keep drinking delicious beer to your hearts' content.
Don't forget to bring a photo ID with you. Strictly no drinking on the van. We encourage lots of photos during the day!
Please note that we are visiting working breweries and it's suggested you wear closed-toe shoes so you don't miss out on any of the fun. Also, since they don't always run on a set schedule, we will try and catch the brewers in action but that can't always be guaranteed; keep an open mind on the day because no matter what or who we see, the beers are always epic. Sometimes the itineraries will change at a whim; this may be because of traffic, a last-minute decision from the brewery or any number of things, so we ask for your patience and flexibility.