Southern Sessions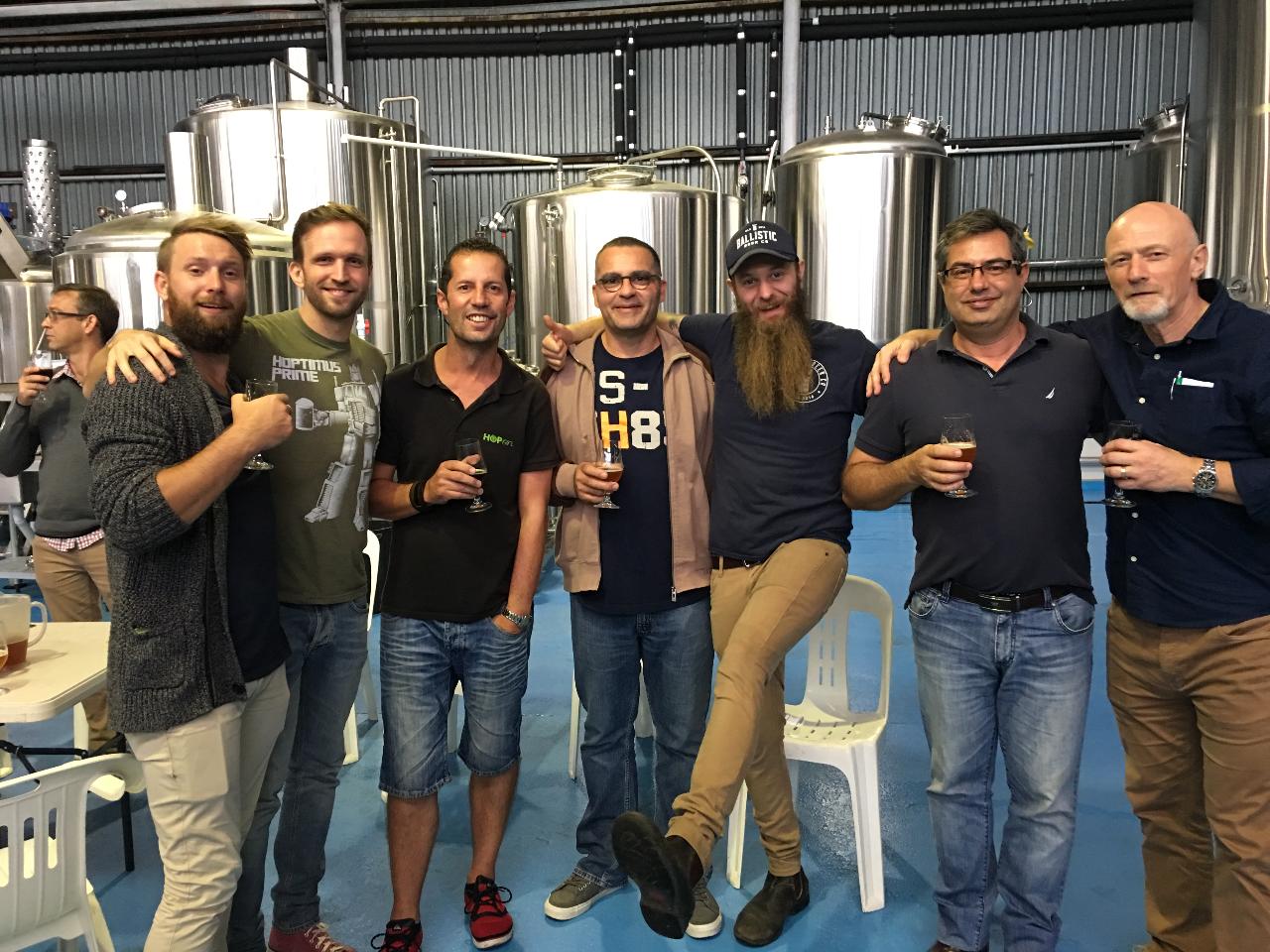 Book Now
Join us as we visit the brewing sensations south of the Brisbane river on our Southern Sessions tour!
After pick up at your designated location, we will start the day at either Archive Beer Boutique, Brisbane Brewing Co or Catchment Brewing Co for a great tasting paddle and explanation of what goes into your beer! If we start at one of the breweries, we'll get you a guided walk through of the brewery and complete explanation of the brewing process from one of the expert brewers, to whom you can ask any beer-related questions you might have!
Once we finish here, we'll sidle on down the road for a filling lunch and more beers to sample at either Brisbane Brewing Co or Archive Beer Boutique, where we can relax and enjoy some great food and sip on super fresh beers.

One of the newest additions to the Brisbane brewery family, Slipstream is located in Yeerongpilly and a great place for locals! Their cellar door isn't quite yet open to the public, but we'll drop by and sample a few from their core range as we chat to their owner, Deale, and head brewer, Ian Watson. Fill a growler or squealer of their fine product so you can savour it later tonight!

Our final stop of the day is Ballistic Beer Co, where bar manager Ev and/or head brewer Lachy will show you around their brewery set up and treat you to four of their finest! Their beers are top notch, so we will save room in the esky for any takeaways you grab. There's a food truck here in case you're feeling peckish (food not included at this stop) so feel free to grab something to munch on.

After our day has finished, we're happy to drop you back in the city at a bar or restaurant of your choosing, or to where you need to be (within reason).
Don't forget to bring a photo ID with you. All your friends may know you're of-age, but it's only the first time we've met, and we'd hate for you to get turned away from any of the breweries by looking too young to appreciate good brews. Strictly no drinking on the vehicle.

Please note that we are visiting working breweries and it's suggested you wear closed-toe shoes so you don't miss out on any of the fun. Also, since they don't always run on a set schedule, we will try and catch the brewers in action but that can't always be guaranteed; keep an open mind on the day because no matter what or who we see, the beers are always epic. Sometimes the itineraries will change at a whim; this may be because of traffic, a last-minute decision from the brewery or any number of things, so we ask for your patience and flexibility.