River City Cruise + Dash of Brisbane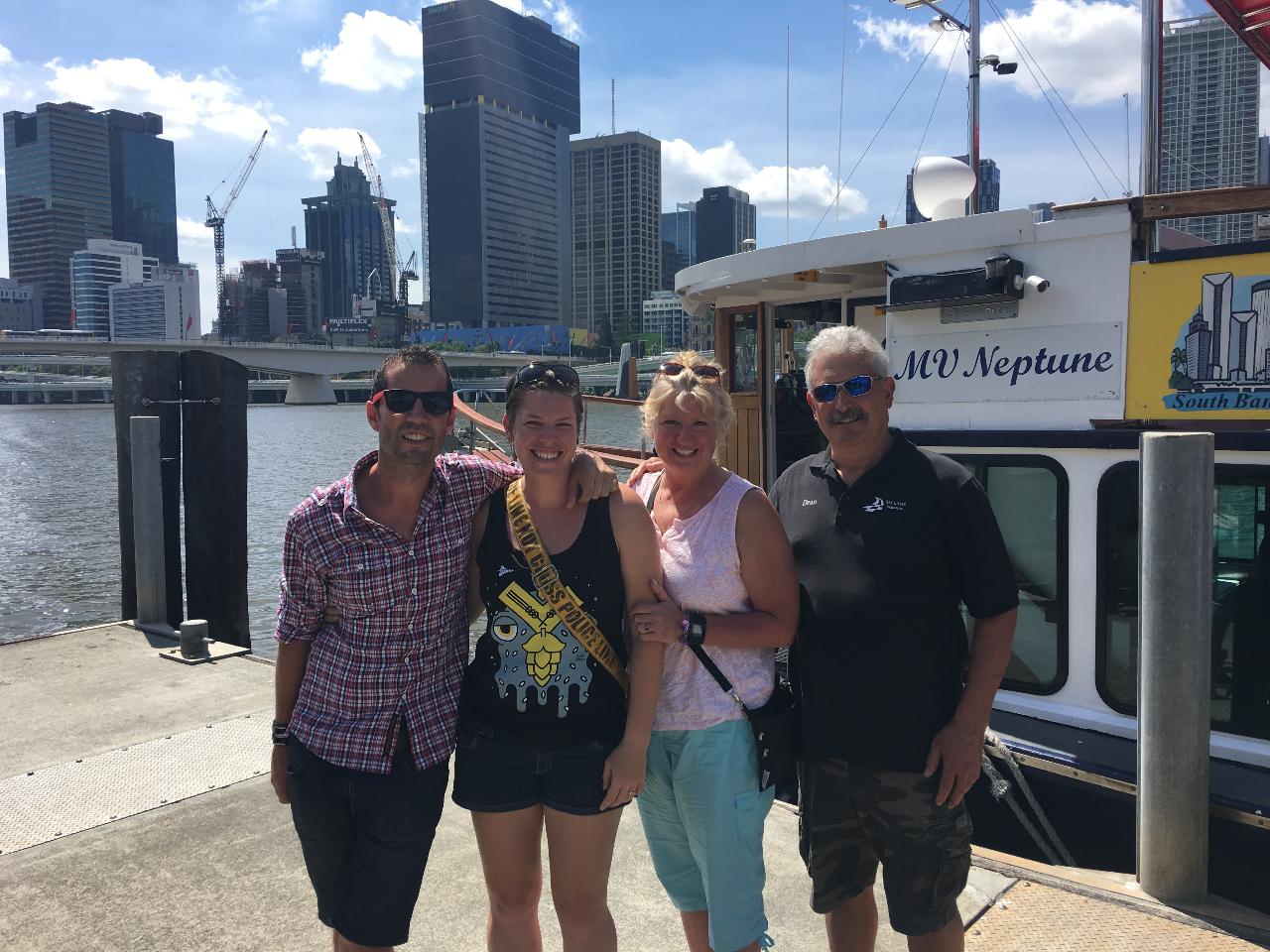 Duration: 4 Hours
Location: Brisbane
If you're looking for the perfect way to spend a day in Brisbane, look no further!
Join River City Cruises for their 90-minute afternoon tour on the Brisbane River (12:30-2:00pm). During the 1.5 hour guided tour, you will be enlightened by informative commentary while taking advantage of fantastic photo opportunities, cruising past Brisbane's most iconic sights including the Kangaroo Point Cliffs, City Centre and Story Bridge.
Upon completion of the cruise, Hop On Brewery Tours will meet you in Russell Street, near the Wheel of Brisbane, at 2:10pm to begin your brewery tour.
Most itineraries will include visits to Newstead Brewing Co, and Green Beacon for generous samples of their core range (and maybe some seasonal releases if we're lucky!) as well as a guided brewery tour to explain the intricacies of the brewing process.
Our third venue of the tour will rotate between Catchment Brewing Co., Milton Common, Brisbane Brewing Co., All Inn Brewing Co. Revel BrewingCo, or one of the other outstanding craft breweries in the area. Please note there is no food included in this tour, so we recommend having a big lunch and/or snack aboard the cruise. Food can be purchased during the tour at your own cost.
Please bring a photo ID with you. There is strictly no drinking on the van.