Hatchets & Hops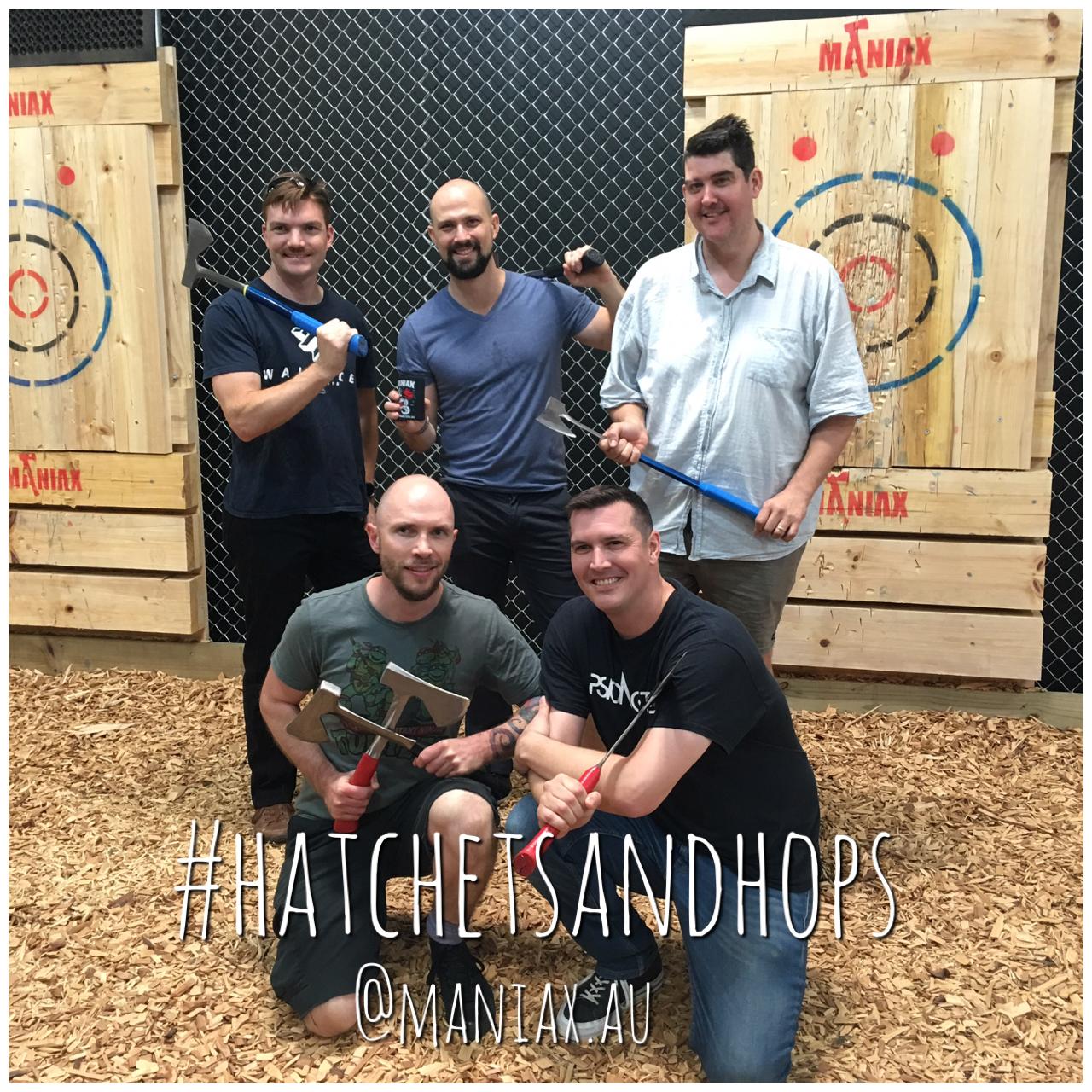 Are you ready for some Hatchets and Hops?
Start the morning with an education on how to aim an axe and hit a bulls-eye! Our mates at Maniax in Newstead (Brisbane) open their doors early and teach guests the appropriate technique to master the machete! A useful skill for all those urban vikings out there.
Now that you've worked up a thirst, we'll hit our first stop just down the road at Newstead Brewing Co for a behind-the-scenes brewery tour of the production floor and a tasting paddle to start your beer experience. Taste their core range or suss out their seasonals - we'll surely find something for everyone!
Hatchets and hops make for hungry work, so it's off to lunch! Lunch venue will change based on the day, but you'll be chuffed no matter where we go! Of course there will be beers to match!
Time to cap off the day with some award-winning beers by Green Beacon Brewing Co, where their rotating taps mean we never know what's coming next for us to taste. Let us talk you through new styles and flavours before we drop you back in the city to enjoy the rest of your day.
Please bring a photo ID with you. There is strictly no drinking on the van or before axe-throwing begins.