Special Best of Brisbane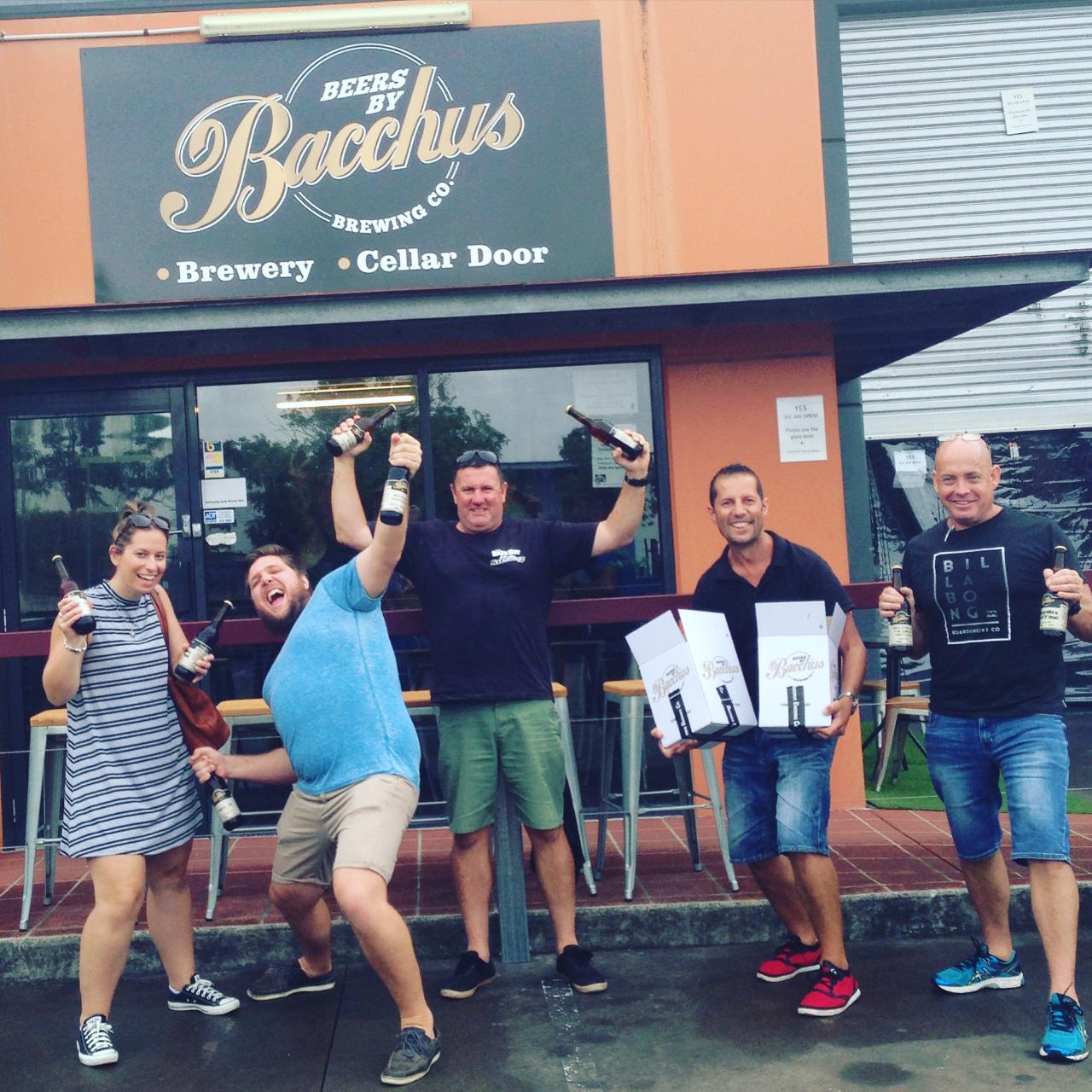 After your pick up, we will begin our day by visiting Soapbox Brewing Co where you have the chance to sample their core range of beers – plus maybe a few seasonal brews if you're lucky - and get treated to a behind-the-scenes guided tour of a working brewery. If head brewer Greg is around, he'll talk through the process of brewing, otherwise one of the owners (Luke or Scott) will give you the rundown.
Recently welcomed into the fold of incredible independent craft breweries, our next visit is to Fonzie Abbott in Albion. A super funky, welcoming space is the perfect place to spend all day - but we're here for the beer! A glimpse behind the scenes as you sip a paddle of their fresh brews is a great way to work up an appetite!
Good thing our third stop is Sea Legs, where you can choose a tasty pizza or burger for lunch, plus a pint or paddle of their brewed-on-site beer.
Our final stop takes us out of the city to Bacchus, one of the more creative breweries to feature on our tours! From NEIPAs to a crisp Kolsch to a Snickers-inspired beer, there are 21 taps to choose from! Buying takeaways in bulk offers a discount as well, so ensure you bring your wallet and have some fridge space at home.
Once back in the city, we will drop you off at your pick up location or a venue that suits you - within reason, of course!
Don't forget to bring a photo ID with you. Closed-toe shoes recommended. Strictly no drinking on the vehicle. Itinerary subject to change based on opening hours, events, traffic, etc.
Please note that we are visiting working breweries and it's suggested you wear closed-toe shoes so you don't miss out on any of the fun. Also, since they don't always run on a set schedule, we will try and catch the brewers in action but that can't always be guaranteed; keep an open mind on the day because no matter what or who we see, the beers are always epic. Sometimes the itineraries will change at a whim; this may be because of traffic, a last-minute decision from the brewery or any number of things, so we ask for your patience and flexibility.