Brisbane Makers Tour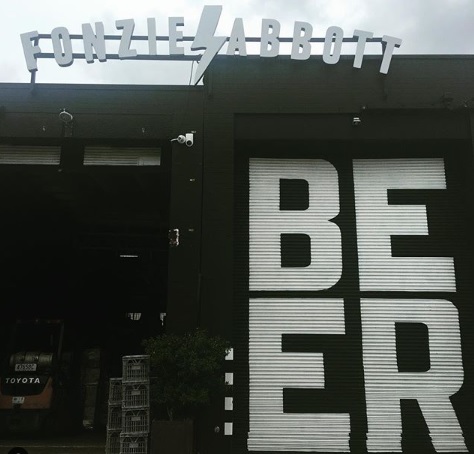 After pick up, our tour will start the morning with a caffeine hit as we learn about coffee cupping at Fonzie Abbott roasters. as well as learn the art of coffee roasters and (hopefully) see and smell some of the action! A sweet treat will keep everyone going as we move on to what's next.

Around now is that awkward time where you aren't sure whether to have another coffee or crack open a beer, so we'll decide for you: beer it is! At Newstead Brewing Co we learn all about the ingredients of beer and the process of brewing, as well as share some of the historically significant stories behind the names of the beers on offer. Always a great experience, especially when one of the enthusiastic and knowledgeable staff give our guests a VIP behind-the-scenes tour.
By this stage everyone's worked up a fair appetite, so we will head to Mongrel for some tasty treats. Plenty of vegan and vegetarian options here, as the chef infuses Peruvian cuisine with modern Australian fare. Mongrel supports Loop Farmers and dishes up what's produced locally, organically and in season. Plus they always support local craft beer and spirits, which is a bonus!
To wash down a fantastic meal, we'll finish the day at Milton Rum Distillery, where head distiller Alex will treat you to the history of the venue and walk everyone through some rum tasting. Their old-world approach with modern techniques allows Milton Rum Distillery to produce premium cane spirits with a difference.
All good things must come to an end, and we will drop you back within the city (or you can kick on and keep drinking rum!) at one of the pick up locations or a venue of your choice (within reason).
Come out and support local on this fun day out that caters to all discerning tastes.
Don't forget to bring a photo ID with you. Closed-toe shoes recommended. Strictly no drinking on the vehicle. Itinerary subject to change based on opening hours, events, traffic, etc.
Please note that we are visiting working breweries/distilleries/coffee roasters and it's suggested you wear closed-toe shoes so you don't miss out on any of the fun. Also, since they don't always run on a set schedule, we will try and catch the makers in action but that can't always be guaranteed; keep an open mind on the day because no matter what or who we see, the day will be epic. Sometimes the itineraries will change at a whim; this may be because of traffic, a last-minute decision from the brewery or any number of things, so we ask for your patience and flexibility.