Best of Brisbane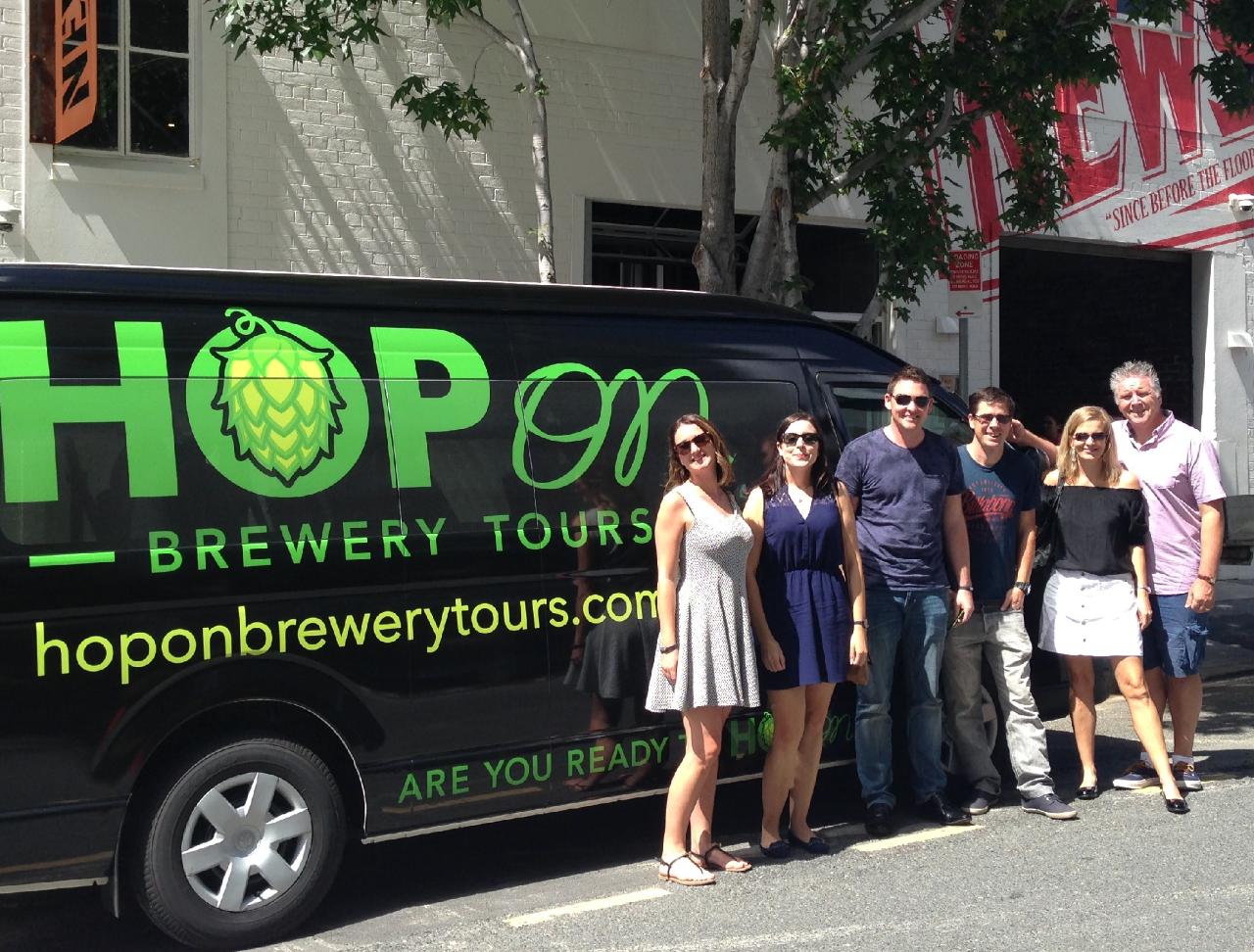 After your pick up, we will begin our day by visiting Newstead Brewing Co where you have the chance to sample their core range of beers – plus maybe a few seasonal brews if you're lucky - and get treated to a behind-the-scenes guided tour of a working brewery, where an incredible staff member will talk you through the brewing process and methods involved in getting your beer from ingredients to finished product.
Around the corner we stop into Green Beacon Brewing Co for some generous samples of their award-winning beer. While we recommend a few for you based on what tried previously, there's flexibility to try their seasonal releases and even cider if it's on tap.
Learning about the brewing process can be hungry work, so at our third stop, Archer Brewery at the International Hotel in Spring Hill, you not only get a delicious lunch to soak up your previous samples, but a schooner of their brewed-on-site beer. The bottle shop here is mind-blowing, and a great place to splurge on some new, unique beers from around the globe.
After a leisurely visit, we end our day with a stop at one of the various other breweries around town, from Aether to Ballistic to Bacchus to anything in between! Each brewery offers a core range to taste, as well as constantly creating some new and exciting flavours that we may find on tap.
Once back in the city, we will drop you off at one of our partner pubs, where you can keep drinking delicious beer to your hearts' content.
Don't forget to bring a photo ID with you. All your friends may know you're of-age, but it's only the first time we've met, and we'd hate for you to get turned away from any of the breweries by looking too young to appreciate good brews. Strictly no drinking on the vehicle.
Please note that we are visiting working breweries and it's suggested you wear closed-toe shoes so you don't miss out on any of the fun. Also, since they don't always run on a set schedule, we will try and catch the brewers in action but that can't always be guaranteed; keep an open mind on the day because no matter what or who we see, the beers are always epic. Sometimes the itineraries will change at a whim; this may be because of traffic, a last-minute decision from the brewery or any number of things, so we ask for your patience and flexibility.